valerierieta

Add valerierieta as a friend

valerierieta will be notified and will have to accept this friendship request, to view updates from valerierieta and their ratings you must follow them.

Remove valerierieta as a friend



Lists
Recent reviews

Posted : 5 months ago on 29 April 2022 01:12 (A review of
Kaizoku Sentai Ten Gokaiger
)
Correction: Kaizoku Sentai Ten Gokaiger was released on November 12, 2021 as part of the 45th Sapphire Anniversary of the Super Sentai Series alongside Kikai Sentai Zenkaiger. I think this movie took place 2 years after the 4 Weeks Continuous Special Super Sentai Strongest Battle (2019) and before the Tojitendo, Zenkaiger's enemy, have sealed the Gokaigers in the Tojiru Gears. That movie was great in the midst of COVID-19 Pandemic.

0 comments,
Reply to this entry

Posted : 1 year, 1 month ago on 29 August 2021 10:35 (A review of
Sayo Ooharu
)
Aside from saving the dojo's dog from the construction site (now buildings) at the age of 5, Sayo Ooharu is also a band drummer. In fact, this is one of Mio Kudou's hobbies as she played Saginuma in "Kami Tunes Narase! DTM Joshi (God Tunes Sound! Desktop Music Girls)" in 2019, a year before Mashin Sentai Kiramager was even aired. Sayo is also a surgeon. She's one of the Pink Super Sentai Heroine-Doctors; the other being her Senior Matsuri Tatsumi/GoPink, a paramedic from Kyuukyuu Sentai GoGoFive (1999). She also loves singing songs: Her character song, "Kiseki Wo Yumemiru? (Are You Dreaming Of A Miracle?)" is a romantic jazz and I loved it! You can hear her song at major malls or at restaurants all over Tokyo, Japan for a relaxing pleasure.

0 comments,
Reply to this entry

Posted : 1 year, 1 month ago on 23 August 2021 07:02 (A review of
Tokyo MER
)
Mio Kudou, who previously played Kanon Fukami/Kamen Rider Kanon Specter in Kamen Rider Ghost (2015-2016) and Sayo Ooharu/KiramaiPink (the surgeon) in Mashin Sentai Kiramager (2020-2021), now played Kozue Kiyokawa, an emergency operator in Tokyo MER Running Emergency Lifesaving Room. That drama on TBS HDTV is a combination of Kyuukyuu Sentai GoGoFive (1999), Mashin Sentai Kiramager (2020) and the COVID-19 Coronavirus Pandemic. A rip-off of Matsuri Tatsumi/GoPink (the paramedic) and her Pink Sentai Female Junior Heroine Sayo Ooharu (the surgeon), this television drama series is all about "Saving one's life means saving the future", a reference to the GoGoFive slogan, which is also now used in combating the COVID-19 that costs millions of lives all over the world, not just in Japan only. From a Female Kamen Rider to a Super Sentai Heroine to an emergency operator in just six years, nothing will stop Mio Kudou from doing such acting! Keep up the fight, Mio!

0 comments,
Reply to this entry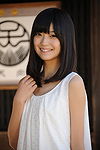 Posted : 1 year, 1 month ago on 17 August 2021 11:00 (A review of
Kanon Fukami
)
6 years after her first appearance in Kamen Rider Ghost, Kanon Fukami has transformed into Kamen Rider Kanon Specter in Kamen Rider Specter X Blades. It's amazing how Mio Kudou became the first heroine actress to portray both the Super Sentai Heroine and a Female Kamen Rider. Lots of Tokusatsu fans are requesting that Mio's next project would probably be Tsuburaya Productions' Ultraman Series-either as an Ultra Heroine or a giant Ultrawoman colored in Pink in order to complete her triple Tokusatsu characters' role. Is she up to this or not? So emoi!!! (emotional!!!)

0 comments,
Reply to this entry
Movies
TV